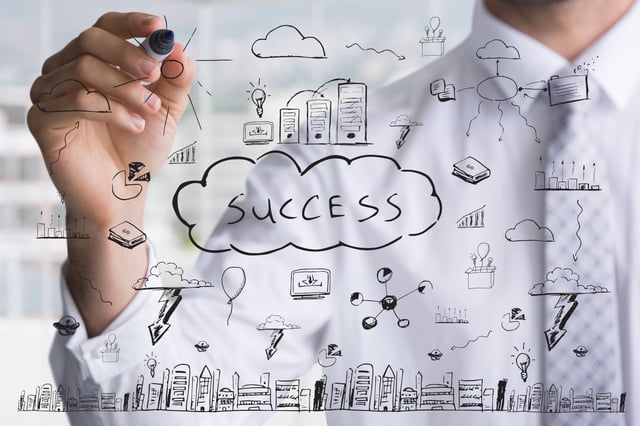 Digital innovation is a driving force which leaders and owners of small and medium-sized businesses (SMBs) cannot ignore.
Every day new digital innovations disrupt traditional business models in ways we couldn't imagine a few years ago. Think of what Amazon has done to book stores, Netflix has done to video stores, Uber has done to the taxi industry and Airbnb has done to the accommodation industry.
SMBs that are not adapting to the new normal are being left behind
Your competitors are in the same boat.
The key to ultimately surviving and succeeding in this new digital age is to embrace technology and feed off the efficiency and promise it offers.
Digital technology is rapidly transforming how SMBs do business by accelerating finance cycle times, presenting instant insight into business data and improving strategic decisions.
The exponential growth which cloud computing, data analytics and other technologies offers SMBs is profound.
With easy access to an unlimited amount of information and automation, SMBs can drive strategic initiatives and grow their business in their highly-competitive, respective markets.
Digital technology is the great equaliser for SMBs
In the past, access to information, systems and other digital resources were expensive and only enterprises could afford to invest and benefit from these.
However, with the proliferation of the internet and the growth of online services and cloud solutions, SMBs now have easy access to incredible resources for a low monthly cost.
This level playing field creates opportunities for SMBs to drive real innovation and growth and present these offerings to a global audience.
But the digital transformation journey can be overwhelming for business leaders who are wearing many hats and juggling competing priorities.
In addition, it can very difficult to know where to start with this digital transformation journey as it is a daunting prospect to implement change on a scale that will affect every system and process in your organisation.
Every journey starts with a single step
A great first step in starting your digital transformation journey is to look at digitising aspects of your business that will have the least amount of impact but still deliver the promised savings and efficiencies.
Taking this first step will lay the foundation for the rest of your journey as it will assist you in creating the models and processes needed for digital migration.
It's always prudent to test the waters with something that is not too disruptive to the rest of the business.
A great place to start is with moving your data backups to the cloud.
This migration has a low business impact as no running systems are affected. Online backup services also provide a service that is more efficient, secure and cost-effective due to their ability to leverage economies of scale.
Making digital transformation easy with backup
Zettagrid's Veeam Backup makes this first digital step easy by enabling Veeam customers to extend their backup infrastructure to the cloud.
If you're running Veeam Availability Suite in your local private on-premise cloud you can now select Zettagrid as the target for your offsite backups. The solution is simple and affordable as you only pay a low fee per VM and storage. The pricing model is a monthly subscription with no contract and within minutes of signing up you could be moving your backups to the cloud.
Zettagrid also provides transformational services to support SMBs.
A mindset change is required to prioritise digital transformation and this can only come once you have seen the value in digital innovation and what it can do for your business.
Get started on your digital transformation journey by moving your backups online and see the benefits first-hand.
---

Tags