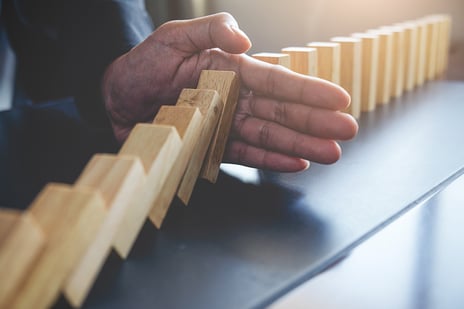 Businesses today rely heavily on their IT systems and there are very few businesses that will not be severely impacted by an incident which results in unplanned IT downtime.
IT infrastructure, the applications that run on the infrastructure and the data that is created through the business applications are the essential life force of modern businesses today.
Disaster Recovery (DR) and Business Continuity are not new concepts in organisational risk management.
The growth of cloud solutions has created the opportunity for organisations to leverage the cloud to provide them an essential risk management service, independent from their on-premises infrastructure.
If their business experiences an outage or needs to recover from a disaster, they can recover quickly and continue operations from their environment in Zettagrid cloud.
However, organisations that have moved their production systems to the cloud are not exempt from planning for an unplanned IT downtime incident. Just as there are disaster recovery plans and processes in place for an on-premises incident, so too should organisations have plans to mitigate the impact an unplanned outage if they're already operating out of a cloud environment.
Disaster Recovery (DR) is the replication of either on-premises or cloud based production IT systems to a third-party service provider who has the environment, tools and necessary processes to deliver this service.
These tools, services and processes should provide automation, flexibility and effortless management ensuring this service is an extension of the organisations IT platform.
DR for on-premises environments means replicating IT infrastructure residing upon on-premises hardware and software. In the event the on-premises environment becomes totally or partially unavailable, the organisation can then transfer production operations to their cloud based service until such a time as the on-premises systems are restored.
DR for businesses already operating in the cloud comes with its own set of challenges.
Although cloud based infrastructure has greater redundancy, security and availability, service interruptions can still occur. Human error can also disrupt operations and trigger an outage. Organisations must plan for these events.
A survey conducted by Dimensional Research in October 2016, found that 97% of all network outages are due to human error. You can read the report here.
This human factor implies that cloud based environments are at risk even though they provide greater resiliency. The fact is no matter where you house your critical systems the risk of downtime remains and must be mitigated to ensure business operations are not affected by unplanned service interruptions.
DR for cloud environments is possible by implementing geo-redundant replication between production and failover environments.
Zettagrid SecondSite Interzone provides this capability through its Interzone replication service which is available for public, private and hybrid clouds. Interzone replication is unlike Intra-zone replication which is replication of systems within the same time zone.
Interzone replicates from one distinct zone to another where for example a business operating in New South Wales replicates to a zone based in Victoria.
Zettagrid SecondSite Interzone service is 100% VM aware and replicates specific VMs regardless of the underlying storage infrastructure they rely on.
For Zettagrid cloud customers enabling Interzone DR is a simple add-on and can easily form part of the setup process of new VMs. This service is built for scale catering for as little as one VM to thousands of VMs in the Zettagrid cloud.
In addition, the service allows customers to perform the crucial but often overlooked task of automated DR testing through their customer portal. Since the replication is configured for very low Recovery Time Objectives (RTO) and Recovery Point Objectives (RPO), a business operation that has failed over to a different zone is unlikely to even be aware of a failover incident.
Disaster Recovery was once a very expensive insurance policy very few organisations could afford.
Zettagrid is cost-effective and simple to maintain and manage. This low barrier to entry means that even smaller organisations which could not afford real-time DR solutions in the past are now able to do so.
---

Tags