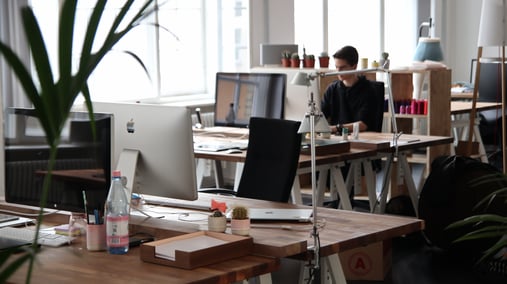 Business leaders and owners of small to medium sized businesses (SMBs) face a wide range of competing priorities every day.
Anything that could potentially prevent normal operations, such as an unexpected outage or system downtime, simply can't be afforded.
Imagine arriving at your business in the morning only to find that your virtual servers ran updates during the night and corrupted the application and all your data. Then the reality hits. The last time you backed up your data was some time ago as you have been too busy.
If you do have backups you would now need to rebuild the virtual server, re-install the applications and all its dependencies and then restore your data from the last successful backup. Not to mention identifying and dealing with the data that was lost since the last backup. A lot of work for someone who should be focussing on growing the business and increasing the bottom line.
While managing your data backups is something that should be completed regularly, it can be difficult to juggle.
Would it not be easier if this task was taken off your already full plate and managed by a professional service provider for you at a total cost lower to what your current backup solution is costing you in time and money?
It's time to get rid of your traditional backup solution, throw away those old tapes and format that external drive you have plugged into your server, the one you never take offsite.
Traditional backup tools were built for the physical world and retrofitted for virtualisation. As a result, they are limited to what they can do with virtual machines. These tools lack the capability to offer full image-based VM backups and therefore do not offer a true instant recovery capability.
Here at Zettagrid we provide a backup solution which provides a service that is cost effective, simple and easy to use and provides you with the benefits of their Veeam Availability Suite.
You can safely backup your on-premise private cloud to an offsite backup facility. You can set a schedule to ensure your backups run as frequently as you need so you no longer need to remember to do the backups yourself.
This solution enables you to have the facility of recovery as a "temporary spare" where Veaam integrates with your standard virtualisation platform and uses the best method to get your server copied back to your production storage. You can then run your server directly from the compressed and deduplicated backup file.
It's an offsite backup solution that is cost effective and simple to use.
You only pay a low fee per virtual machine and storage so you get enterprise compliant data protection for a low investment. The payment frequency is monthly and is a simple Pay-As-You-Go model which delivers predictable billing to ease your budgeting woes.
With no lock-in contract you're not tied in. And, if you use Zettagrid as your Veeam backup provider you will not incur any data transfer charges.
Now imagine the same scenario but you have backup with Zettagrid in place.
You arrive at work the next day to find that your virtual server ran updates during the night and corrupted your data. You fire up your Veeam solution copy of the VM back to your production storage and start it up. Business operations proceed that day as usual.
Much easier don't you think?
---

Tags