You may not have thought much about it, but the data you store in the cloud is as valuable - perhaps more so - as the money you keep in your bank.
What if the bank took your money - money you thought was staying in Australia - and put it into a foreign bank? What if the political situation changed in that country, and the government took possession of that money?
With data storage, that's exactly what can happen with even your most sensitive data.
That scenario sounds dire - but here's the lowdown on why you need to put data sovereignty - your right to control your own data - near the top of your priority list.
Is your data partially in Australia and partially overseas?
Just because you hired an Australian provider, or a provider based in Australia, doesn't mean they house your data in an Australian data centre.
They may instead use a data centre in Singapore - or even the U.S.
If you're unsure about where your data is held, make sure you find out from your cloud services provider.
Data sovereignty, the Patriot Act, and other intrusive foreign laws
Though many countries may not be at odds with ours politically, they may have laws that regulate data that differ widely from our own. For example, if your cloud provider houses your data in the U.S., your data is subject to the intrusive provisions of the Patriot Act.
Even your most sensitive data. Your clients - who trust you with their personal information - can have their data end up in the hands of American law enforcement with little protection. As the American Civil Liberties Union warns,
"Section 215 of the Patriot Act allows the FBI to force anyone at all - including doctors, libraries, bookstores, universities, and Internet service providers - to turn over records on their clients or customers."
Scary stuff - if your provider houses your data in the U.S. Even worse, other countries that may house your data may have even more intrusive laws.
It's just too risky. Having your organisation's data transferred into the control of an undesirable jurisdiction, without your knowledge or approval, exposes it to prying eyes and unwanted legal obligations within that jurisdiction.
Data sovereignty at state level also impacts your data
Within Australia, too, you need to make sure that the state laws governing your data are in accordance with your company's policies. In nations like ours, where laws differ by state, it's important that you're aware of the laws in your own state - or in those where your provider stores your data - to exercise proper risk management and mitigation.
What your organisation needs, then, is a provider that assures you of state data sovereignty as well as national data sovereignty. If you prefer that your provider store your data in a specific state, you need a provider who can guarantee that situation. If you need your data to cover users in other states, you need a provider who has local offices in those states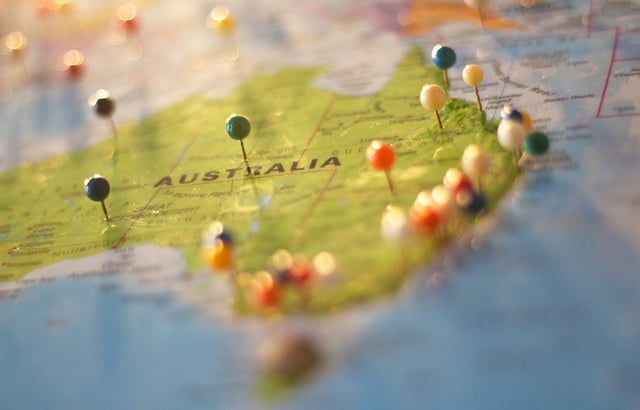 Benefits of local cloud services
Data security: With a locally hosted cloud service, you know your data will be secure from intrusive searches, prying eyes, and untold legal obligations.
Australian privacy law compliance: Australian organisations must follow Australian law with regard to privacy. To ensure that you follow the law, make sure your cloud service stores your data only in Australia. Other countries' privacy laws vary widely.
Improved performance and latency: If your users are in various locations in Australia, then you should house your applications in multiple states - load-balanced throughout the country.
Disaster recovery and replication data storage: When things go wrong, you want to recover as quickly as possible. With recovery teams in a remote location and replication data stored overseas - or even in another state - this may not be possible. With a local cloud services provider, you can rest easy.
Access to key personnel in the same state: If you need an architect or an engineer to solve a particular challenge, you'll have faster access with a local provider.
With local providers like Zettagrid, you can call anytime - day or night - for expert technical support. You can also pop in and have a whiteboard session with an experienced architect. Going through different problems or design scenarios with an expert will give you the best chance for success.
Zettagrid stores its customers' data and backups - and has its disaster recovery systems based in a secure location within Australia. Additionally, customers have the option to store their data in their choice of three Australian states to ensure state data sovereignty as well.
To experience more about how you can keep your organisation's data in the right hands by transitioning to a virtual data centre (VDC), login and play with a live vCloud VDC environment today >> https://hubs.ly/H08CZd10
---

Powered by VMware

Tags