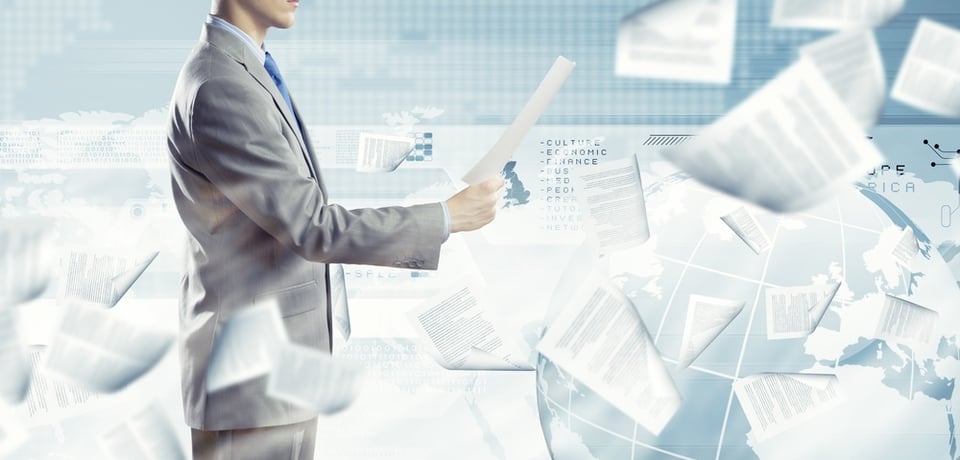 System downtime is not only caused by the cataclysmic disasters described in detail during disaster recovery scenario planning engagements.
In fact, the majority of system downtime incidents are usually not related to a natural disaster at all.
Typically, outages are a result of an internal action and not the external events usually planned for. According to a study by Zerto, a shocking 95% of businesses experienced outages for reasons unrelated to natural disasters.
According to this study by the Ponemon Institute, human error and cybercrimes are the fastest growing causes of outages. If we add cybercrime to the human error statistic, which is credible as most cybercrime is as a result of negligence or carelessness, human error is then the leading cause of system outages.
The human factor is the weakest link in any system and organisations need to have measures in place to mitigate this risk as well as the risk posed by the traditional fire and flood.
Accidentally deleting important data, clicking on a link which infects the network with ransomware or accidentally pressing an emergency power off button in a data centre, are just a few examples of where human error can cause a system outage.
These examples are much more likely to transpire than a tornado, fire or flood which are the scenarios we often use in disaster recovery testing scenarios.
The current reality organisations need to acknowledge is human error affects systems on a daily basis whereas natural disasters are rare occurrences.
Systems and processes should therefore be aligned to mitigate human error over and above the traditional natural disasters and hardware failures.
Increase in stability leads to an increase in customer confidence
Recently a system outage affecting Australia Post highlighted the primary victim of any system outage. The organisation's reputation and brand. This article from smartcompany is an excellent write up of this incident and its consequences. The article goes on to state that many customers who planned to utilise Australia Post to deliver their products to customers over the busy Christmas period had a very low confidence in Australia Post's ability to deliver.
This low confidence was as a direct result of an outage of Australia Post's API which affected integration services between Australia Post and its customers. This just goes to show how important system stability is for brand reputation. Australia Post's core service was not affected. An ancillary system outage cast doubt on the entire organisation's abilities.
Zettagrid SecondSite is a real-time disaster recovery replication (DRaaS) solution built on the award-winning Zerto platform. Due to the resilient, redundant and scalable platform SecondSite offers, your systems stay up when disaster strikes through an act of god or more likely, through human error.
If we take the case of Australia Post, had a true business continuity solution such as Zettagrid SecondSite been in place, Australia Post could have simply failed over to its SecondSite and its customers would have been none the wiser.
Mitigate the Ransomware threat
Many will agree the rise and prevalence of ransomware has been exponential and unprecedented. This threat has dominated the cybersecurity landscape in 2017. The creation of ransomware which no longer needed user interaction to spread once it gained an initial foothold on a network, caught many global organisations by surprise resulting in days of system unavailability.
All of these outages were caused by a single user, on a network, inadvertently clicking a link and downloading the malware.
Zettagrid SecondSite covers this risk with the lowest RPOs available of any cloud service. Recovery Point Objectives (RPOs) are the last successful points in a backup that can be restored. Therefore, the lower the RPOs the less data loss in the event of an incident. With multiple RPOs to fall back to, an organisation infected with ransomware could simply select a recovery point prior to the time of infection and using SecondSite's 1-click restore, get the entire organisation back up and running with very little to no downtime.
An exact replica of production for testing
Anyone who has ever had any involvement with software application development knows this scenario all too well. The prototype solution works perfectly during testing but as soon as it is deployed to production, errors and bugs manifest themselves.
The issue here is not the application but the environment the application is deployed to. Creating a test environment which is identical to the production environment in every way is complex, costly and almost impossible to accomplish.
Zettagrid SecondSite is an ideal testing platform for software application development testing. Due to the fact that it is an exact replica of production, the age-old developer's statement of 'It works on my machine' is no longer valid.
Utilising SecondSite for testing can be expanded to include all forms of testing where any change is made to a production environment. This could include everything from operational maintenance tasks such as software updates to the creation of a new service on a critical web server.
Moving data to the cloud
SecondSite can also be utilised to move large volumes of data to the cloud. The compression built into the platform makes data transfers extremely efficient.
Furthermore, once your data has been copied to a SecondSite location, you can transfer large volumes of data to any other cloud service quickly and efficiently due to the high bandwidth speeds available at SecondSite locations.
No Hardware. No Problem.
All hardware eventually reaches an age where the support warranty is no longer valid and the hardware needs to be replaced. Using SecondSite as your migration platform during this transition from the old hardware to the new hardware ensures your business keeps running and all your systems remain operational with very little to no downtime.
Simply placing SecondSite between your old hardware and new hardware ensures there is constant replication so no data is lost and services remain up until the transition is completed.
Zettagrid SecondSite improves your ROI
Utilising SecondSite for disaster recovery and business continuity, ensures maximum up time and efficient performance for your organisation. However, utilising SecondSite to perform services over and above disaster recovery and business continuity, increases your utilisation of the platform, which in turn increases your return on investment while improving your IT operations.
Preparing for disaster is crucial. Discover how SecondSite can protect your business while delivering so much more value on top of that.
---

Tags