I'm pleased to announce that Veeam Insider Protection (VIP) is now available for Zettagrid customer backups. Veeam Insider protection adds a "recycle bin" to your Veeam Backups (VCCB) to protect against accidental or malicious deletion of backups.
In some situations, keeping primary or additional backups in a Zettagrid cloud repository may be not enough to ensure data security. The backed-up data may become unavailable because of an insider attack. For example, a hacker can gain access to your on-prem Veeam Backup & Replication console and delete your backups, including off-site backups stored in the Zettagrid. Or a customer backup administrator can accidentally or intentionally delete backups from the Zettagrid cloud repository. Veeam Backup & Replication allows you to protect your data against attacks of this kind.
For more information on pricing and how to order please see our Support Page for Veeam Insider Protection, Partners can also view more information in the partner price book.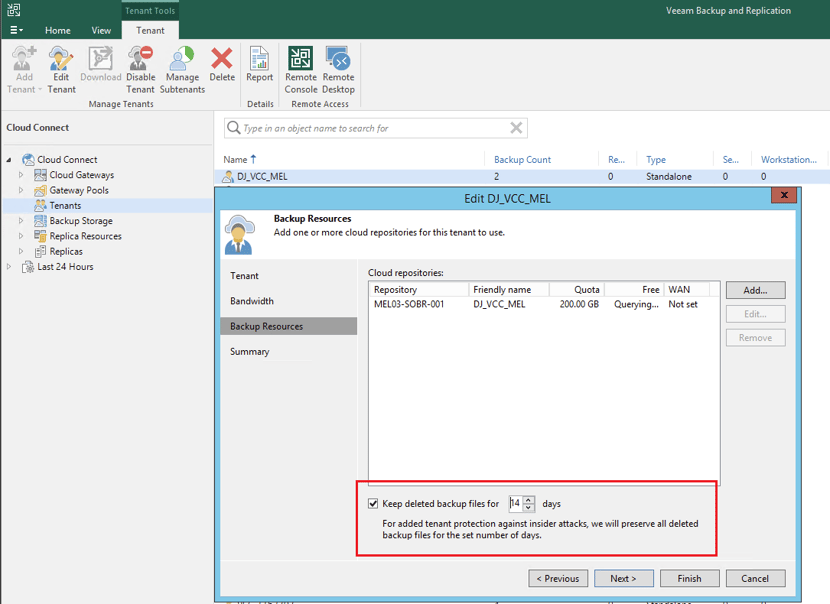 Tags