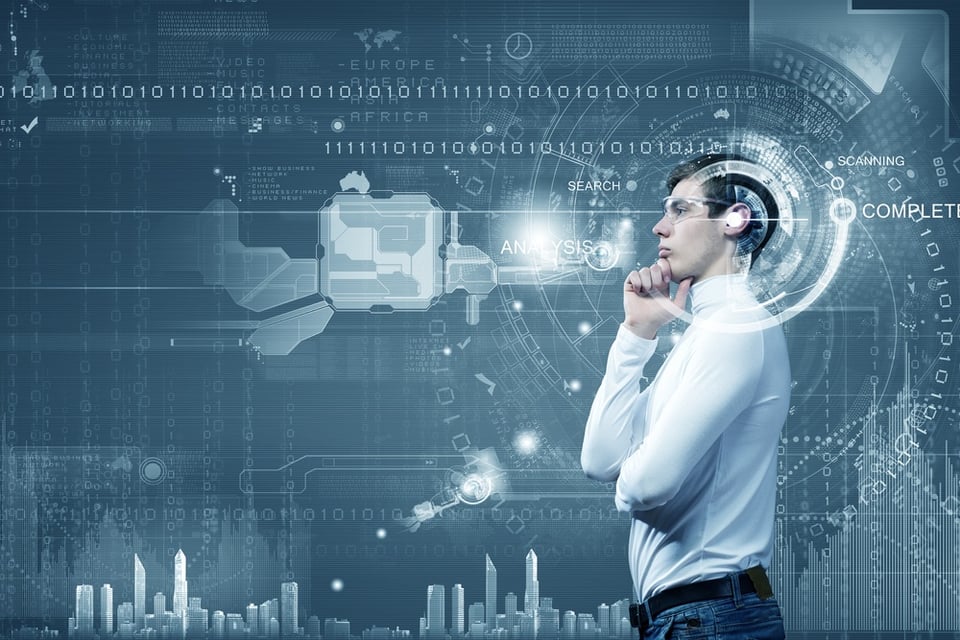 There is no question on the positive effect virtualisation has had on IT Infrastructure in the past ten years.
With real business benefits such as energy saving, cost effective IT environments and faster server provisioning, virtualisation has emancipated hardware resources and created an environment which allowed for the proliferation of large scale cloud computing services.
As server technology has changed from physical to virtual, ancillary services which helped manage physical servers have needed to adapt to manage the nuances of virtual servers. Backups have needed to adapt to this change as virtualisation transformed servers into data and created the possibility of backing up entire servers on a regular backup schedule.
Veeam created Availability Suite as well as Backup & Replication which were specifically developed to backup virtualised environments. These products have enabled customers to create a state of high-availability for their IT environments. These high availability environments mean the customers benefit in a range of ways including peace of mind knowing they can restore entire servers rapidly and efficiently.
There are three key considerations for SMBs to keep in mind when it comes to performing backup and disaster recovery in a virtualised landscape. These are amending your backup scope, reducing your recovery time objectives and ensuring your solution is not too complex.
Using virtual machines improves your backup scope
Backups are crucial and a key IT function which is a prerequisite for compliance. In disaster recovery situations backups are the foundation to start rebuilding systems. If you have no backups, you have no disaster recovery.
Legacy backup solutions were created during a time when all servers were physical and only backed up data and the server's operating system state. If a server failed, the process to restore the server took an inordinate amount of time.
Firstly, if it was a hardware issue which caused the failure, new hardware would need to be provisioned.
The operating system would then need to be installed and the system state restored, assuming one was available.
This was followed by installing the necessary applications and configuring them to the same condition they were at the time of the failure.
Finally, you would restore the data. This process took time and was fraught with risk as the latest backups were often corrupt which lead to a situation of not only an extended period of downtime but of data loss as well.
Backing up virtual machines with Veeam has made this process simpler and more efficient. Not only can you restore an entire server with its state, applications and data in one easy step, the restore time itself is drastically reduced.
The scope of the backup is therefore now based on an entire server rather than on the data and operating system state of the server. Ensuring you extend your backup scope is a key consideration when backing up virtual machines.
Recovery Time Objectives improve dramatically with VM backups
Recovery Time Objectives (RTOs) are the stated maximum recovery time which business is willing to accept for a system restore. As stated previously, with a legacy backup solution on a physical server business needed to make peace with the fact restores could take a long time to complete.
With virtualisation backup solutions such as Veeam Backup and Replication, the restore time is considerably faster. What took days or hours before can now be done in a few minutes. If a business takes this one step further by configuring high-availability using a product such as Veeam's Availability Platform, RTOs can be brought down to seconds.
Amending your RTOs in your disaster recovery plan will alter your disaster recovery process substantially. Businesses need to keep this in mind when dealing with virtual machines backups.
Thankfully this is a positive realignment.
What about the complexity?
The complexity around managing virtual machine backups can be overwhelming especially when you opt for high availability where you need configure automatic failover, replication schedules and event triggers.
Veeam recognised this barrier to entry in organisations wishing to take advantage of the benefits virtual machines backups have to offer. Veeam's constant innovation in making virtual machine backups simple and efficient has been recognised by leading IT research and analysis organisations such as Gartner and the IDC.
Taking a page out of Veeam's book, businesses backing up virtual machines and configuring these for high availability must try and keep complexity to a minimum. This can be achieved by opting to deploy a solution which is simple and effective like the Veeam Availability Suite.
Veeam's track record in the virtual machine backup solution space
Veeam's success with virtual machine backup solutions is evident when you look at Veeam's business performance metrics in this solution space. Veeam has over 267,500 customers and is adding more than 4,000 new customers every month. Veeam software is currently protecting over 15.3 million virtual machines and in 2017 Veeam was included for the second consecutive year as one of the leaders in the Gartner Magic Quadrant for Data Center Backup and Recovery Software.
Customers who have switched their backup solutions to Veeam have saved an average of $50,000 per year while gaining improvements in their backup performance and significantly reducing customer downtime. 91% of Veeam customers would recommend Veeam solutions.
That's why Zettagrid Backup is powered Veeam, the "always on enterprise".
Discover how Zettagrid Backup can create high availability for your SMB.
---

You might also like:
Tags