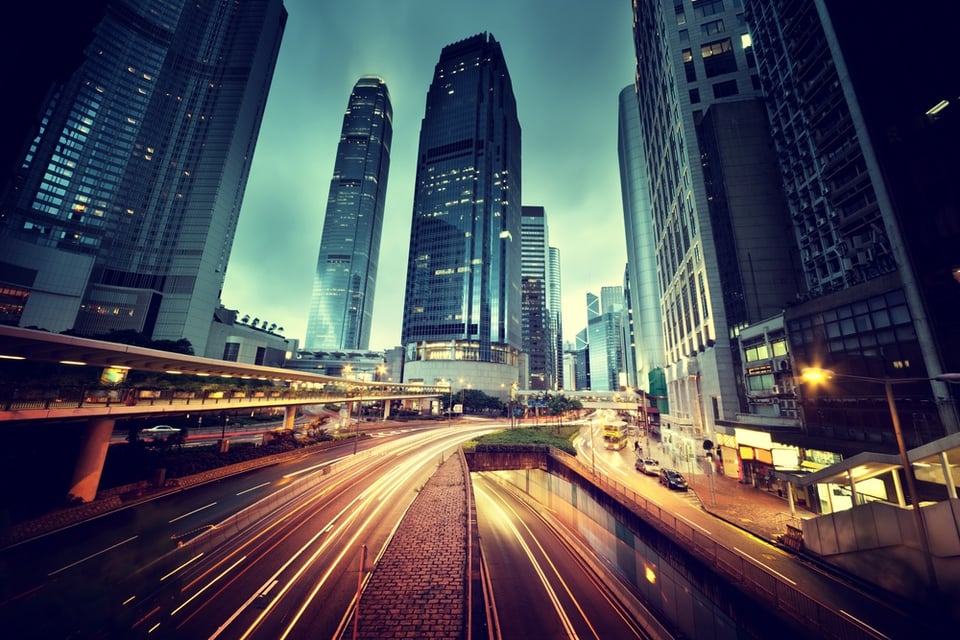 Organisations have never been as dependent as they are on technology today.
Business goals are heavily reliant on IT systems being highly efficient, exceptionally agile and exceedingly reliable. What many businesses don't recognise in their goal setting is that there is a gap in their operational delivery in their business.

The unfortunate reality is that an 'Availability Gap' exists in most organisations, which hinders their ability to operate effectively and reduces momentum on digital transformation initiatives.
What is an 'Availability Gap'?
An 'Availability Gap' is the operational gap that exists between user demand for IT services and the services IT is realistically able to deliver on demand and in real-time.

The greater your 'Availability Gap' the less you can transform and innovate.
Availability - what are the stats telling us?
Veeam commissioned the Enterprise Strategy Group (ESG) to conduct a survey on Availability challenges in modern organisations. More than 1,000 business professionals and senior decision makers were surveyed on three critical aspects of Availability and its impact on business operations and strategic objectives.

Respondents were asked to (1) quantify if organisations were meeting their Availability goals, (2) assess the impact to the organisation where IT service levels did not meet the Availability goals set by the business and (3) share how these service level challenges were negatively affecting strategic business initiatives.

The results of the survey showed that an 'Availability Gap' existed in most organisations and that the financial impact of this 'Availability Gap' was materially significant.
More than 80% of organisations have an 'Availability Gap'
Of the organisations surveyed, 82% reported an 'Availability Gap' between user demand for IT services and the current services IT was able to deliver.

That equates to four out of every five organisations facing constraints that hinder their ability to innovate and implement digital transformation strategies.
The financial impact of the 'Availability Gap'
The financial impact of this 'Availability Gap' is a statistic that cannot be ignored.

The average financial cost of Availability and Protection Gaps for enterprises was calculated to be $21.8 million.

An unnecessary and often unbudgeted cost which can easily be avoided by investing a fraction of that amount in technology to bridge the 'Availability Gap'.
Lack of Availability leads to loss in confidence
The financial impact is not the only negative impact an 'Availability Gap' has on an organisation. 66% of enterprises admit digital transformation initiatives are hampered by unplanned downtime. The direct consequences of unplanned downtime are clear i.e. the project is delayed by system unavailability.

However, the indirect consequences such as a loss of confidence in IT and IT systems have a much greater impact.

Convincing business to move a legacy system to a digital platform when they have suffered an inefficient and erratic IT service is not going to be a simple and effortless discussion. In addition, IT system unavailability is also noticed by external parties such as customers. Human nature favours predictability and stability and customers prefer to deal with organisations that are perceived to possess these qualities.
Implement an Availability Strategy to reduce its impact on your business
To reach the pinnacle of being 'Always-On', like all endeavours, requires analysis, planning, implementation, and control.

To minimise your 'Availability Gap' you need to first possess an accurate understanding of the frequency and duration of outages in your environment and compare these with the service level expectations of your internal and external IT end-user constituents.

You also need to assess the economic and perception impacts that are specific to your organisation and then based on this analysis, plan and implement a technical solution that reduces your 'Availability Gap' enabling you to embark on your digital transformation journey and reach your stated strategic objectives.
Use Zettagrid Backup to reduce your 'Availability Gap'
In business, trust is earned slowly and lost quickly. The truth is you are remembered for your failures and not your successes. It is therefore essential that resilience, redundancy, and availability are key foundational elements of your IT service platform. Look no further than Zettagrid Backup to reduce your 'Availability Gap'.

Zettagrid Backup possesses the stability, scalability, and redundancy you need to restore your data swiftly and effortlessly.
---

Read also:
Leave a comment:
Tags