What is a hybrid cloud?
A hybrid cloud solution consists of a cloud computing environment which uses a mix of on-premises, private cloud and public cloud services.

A true hybrid cloud strategy not only uses multiple cloud deployment models but combines this multi-platform operational strategy with systems orchestration between the various platforms i.e. there is an integration component or multiple integration elements that combine heterogeneous services between the different cloud environments to create a specific solution.

Hybrid clouds are a popular cloud deployment model due to their flexibility
With the advent of cloud computing, hybrid cloud deployments have generally been seen as the starting point for organisations to migrate to a purely private or public cloud. The reality is hybrid cloud is often the final model many organisations settle on due to the flexibility of this cloud deployment model.

The flexibility of hybrid cloud models allow organisations to retain control of their IT environments while sending resource-intensive workloads to public clouds. This gives the organisation the opportunity to take advantage of the flexibility and scalability public clouds offer at a much lower cost than running these high resource workloads on-premises.

Integration and complexity make hybrid clouds the most demanding to operate
Although a hybrid cloud model is seen as the most beneficial cloud deployment model of modern organisations, the reality is this model is the most demanding to operate. The complexity regarding integration, migration, data flows and security cannot and should not be discounted. These areas need to function seamlessly and in harmony in order for an organisation to successfully operate a hybrid cloud environment.

Hybrid cloud considerations
Which workloads where?
Once an organisation has decided to embark on a hybrid cloud strategy, the first step in this journey is to ascertain which of the organisation's workloads should move to the cloud. This decision is complex and must be based on the key strategic imperative which created the cloud migration strategy. For example, if an organisation chose agility as its primary cloud migration imperative, its cloud deployment model would be different to an organisation which chose security or efficiency.

To make matters even more complicated, a cloud migration strategy often involves multiple strategic objectives which compel the organisation embarking on a hybrid cloud strategy to plan accurately before starting the deployment phase.

What are the costs?
Costs and the budgeting model organisations use is also key in deciding how they wish to utilise the cloud in their operating environment. Organisations which have a policy of capital expenditure for IT would lean more towards a private cloud hybrid model whereas organisations having a policy of operational expenditure for IT would lean more towards a public hybrid cloud model.

The issue of cost and budgeting is key in many cloud strategies as organisations often have to shift their budgeting policies to match their preferred cloud deployment model.

What time and effort is required?
Time is another consideration that comes in to play when embarking on a journey to the cloud. Organisations must not underestimate the effort that is needed to successfully complete a cloud migration project.

When an organisation decides on a hybrid cloud model, where for example the application will reside on premise but the front end and worker roles will reside on a public cloud, the complexity increases exponentially which results in an increase in the time it will take to complete this project successfully.

Which skills and how many human resources do I need?
The human resource requirement is another constraint which needs to be taken into account when deciding on your perfect hybrid cloud mix. For example, an organisation which elects to deploy a hybrid cloud model where the majority of services are being hosted on a public cloud needs less on-site skilled IT resources. On the other hand, an organisation that has decided to adopt a hybrid cloud model where the majority of services are hosted on a private cloud would need to employ more skilled IT resources to manage the on-premise systems.

Hybrid clouds offer the best of both worlds but you need to pay attention to the complexity
The benefits of adopting a hybrid cloud strategy are clear as a hybrid cloud promises the 'best of both worlds' to organisations seeking a cloud deployment model. However, this model does come with increased complexity due to the integration requirements.
Organisations must perform the necessary business analysis and due diligence before deploying IT services to this mixed platform.

Organisations must particularly take note of which of their workloads work best on which cloud platforms, the costs associated with deploying on each platform, the time it will take to deploy and integrate the multiple services and the human resources it will need to manage and maintain this hybrid cloud platform.
Contact us today to start your journey to the cloud
Zettagrid, Australia's most advanced self-service cloud hosting platform, is well positioned to assist your organisation in starting its journey to the cloud.
Contact Zettagrid today.
Call - 1300 597 656 (24x7)
Email - sales@zettagrid.com
---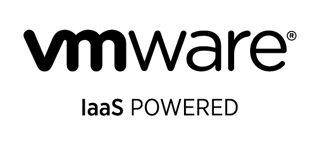 You may also like to read:
Tags